middle school "great escape"
Middle School "Great Escape"
The "Great Escape" is an opportunity for Middle Schoolers to get away from their daily lives to discover for themselves the great love that God has for them and that they have a God-given purpose in their lives. They discover this truth through directed Bible Study, engaging speakers, live interactive Worship, and small group times. Of course, there is also time for wacky, wild, and messy games, silly skits, and the general fellowship and fun that Middle Schoolers love! Many commitments and re-commitments take place during the camp and many lives are changed.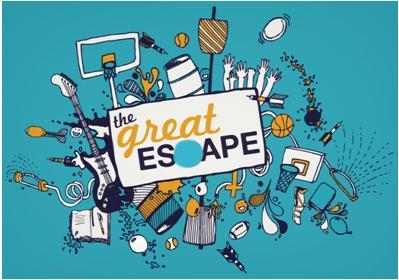 June 17-22
The Great Escape was the first, and is the oldest, continually running middle school conference in America today. Rising 6th, 7th, & 8th graders will enjoy a week packed full of recreation and activities as well as dynamic Christian speakers, musicians, and artists.
The Great Escape is a tremendously fun and exciting atmosphere where you will feel comfortable and loved, and where you will have an amazing week experiencing the love of Jesus!
We have a limited number of spaces, so complete your Permission/Release/Consent form and return it to the Church office by the
Click HERE for Medical Form
Click HERE for Permission Slip